Conservation of a gelatin silver print by August Sander
September 01, 2011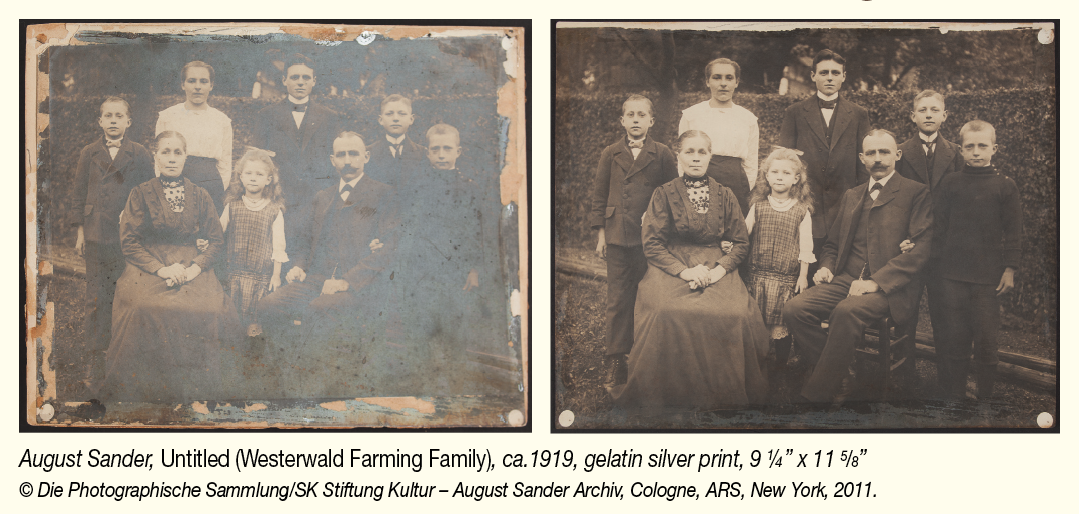 This image by German portrait photographer August Sander was featured in our ad in the Sept/Oct 2011 issue of Photograph magazine. The surface of the print was cleaned, tapes and adhesives were removed, and the missing upper left corner was filled and toned so that it does not detract from the viewing of the image overall. The metallic sheen on the surface of the print is called silver-mirroring, and occurs in the dark areas of silver prints. It is the result of the silver image particles breaking down. Some of the image silver travels to the surface and forms a visible mirror-like coating of silver oxides and silver sulfides on the print surface. The visibility of the silver-mirroring on this print is enhanced in the before treatment photograph by the angle of the lighting. Prior to treatment the silver-mirroring was blotchy and uneven. It distracted from the viewing of the image and obscured shadow detail. Surface cleaning was done so as to slightly reduce the silver mirroring and make it more even, less distracting, and to enhance detail in the shadows. While it is acknowledged that silver-mirroring is a form of silver image deterioration and was not the artist's intent, it also functions as a sign of authenticity in older gelatin silver prints. In the treatment of fine art photographs therefore, the reduction of silver-mirroring is never approached lightly, but it is occasionally done in order to minimize any disfiguring effect upon the image. Silver-mirroring is never removed completely, except in the case of certain family photographs. To learn more about the deterioration of gelatin silver prints, see Gawain Weaver's Guide to fiber-base gelatin silver print condition and deterioration.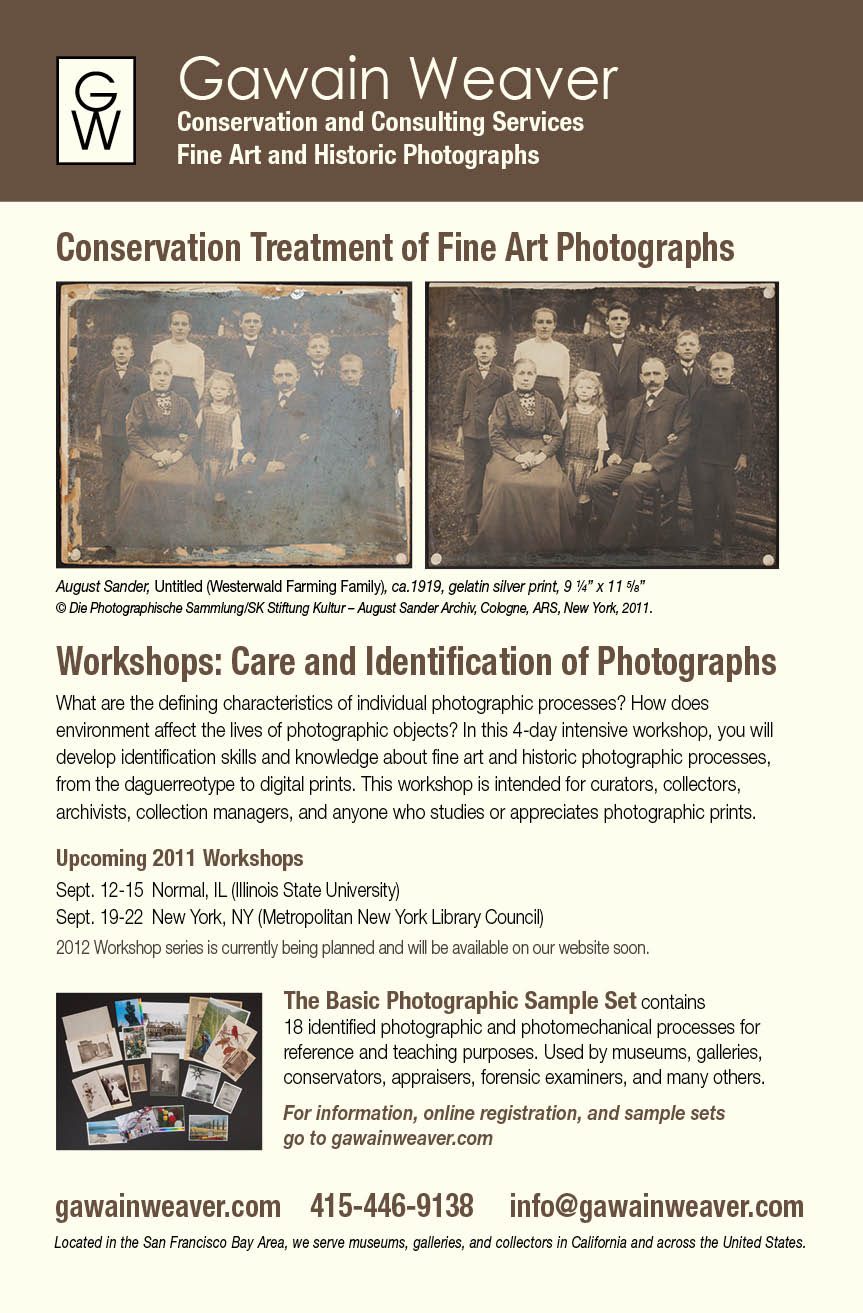 Next post: Widget: 1878 Muybridge Panorama
Prev post: Please click on the link to the right to be taken to the 2012 Los Angeles workshop page.