Photographic Processes
Controlled Vocabulary for Photographic Processes
This list of photographic processes was originally designed as the controlled vocabulary for the photographic process field in a museum database. It is provided here in both PDF and spreadsheet formats. Please feel free to use, modify, and distribute in any way. It is intended to be a work-in-progress and will be updated over time with new processes and changes to the hierarchy as are found to be necessary as it is used in cataloging photograph collections. It is not absolutely consistent, rather it was designed for ease-of-use and practicality when dealing with photograph collections. Names were also chosen based on descriptions that can be used on wall label in a museum setting.
Photographic Process Controlled Vocabulary (PDF)
LinkedIn Group: Photo Process ID and Nomenclature A forum for discussions about the controlled vocabulary, suggested additions or modifications, and for Process ID in general.
Please e-mail if you would like the original Excel spreadsheet file for editing, or would like to suggest additions or changes.
Process ID Charts
NEW! Process ID Chart: Color Photographic Prints (PDF)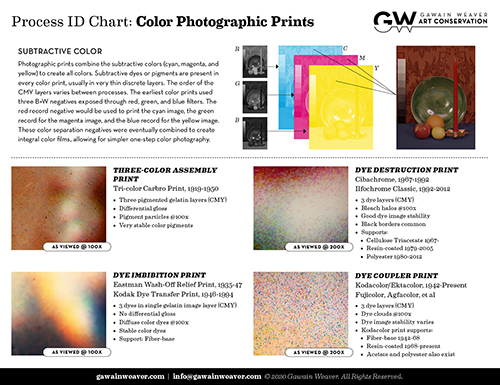 Process ID Chart: Photomechanical Prints (PDF)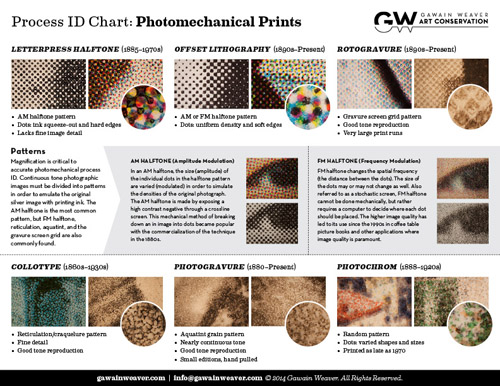 Process ID Chart: 19th Century Photographic Prints (PDF, English)
Process ID Chart: 19th Century Photographic (PDF, Spanish)
Thanks to Cecilia Salgado & Alejandra Mendoza for the translation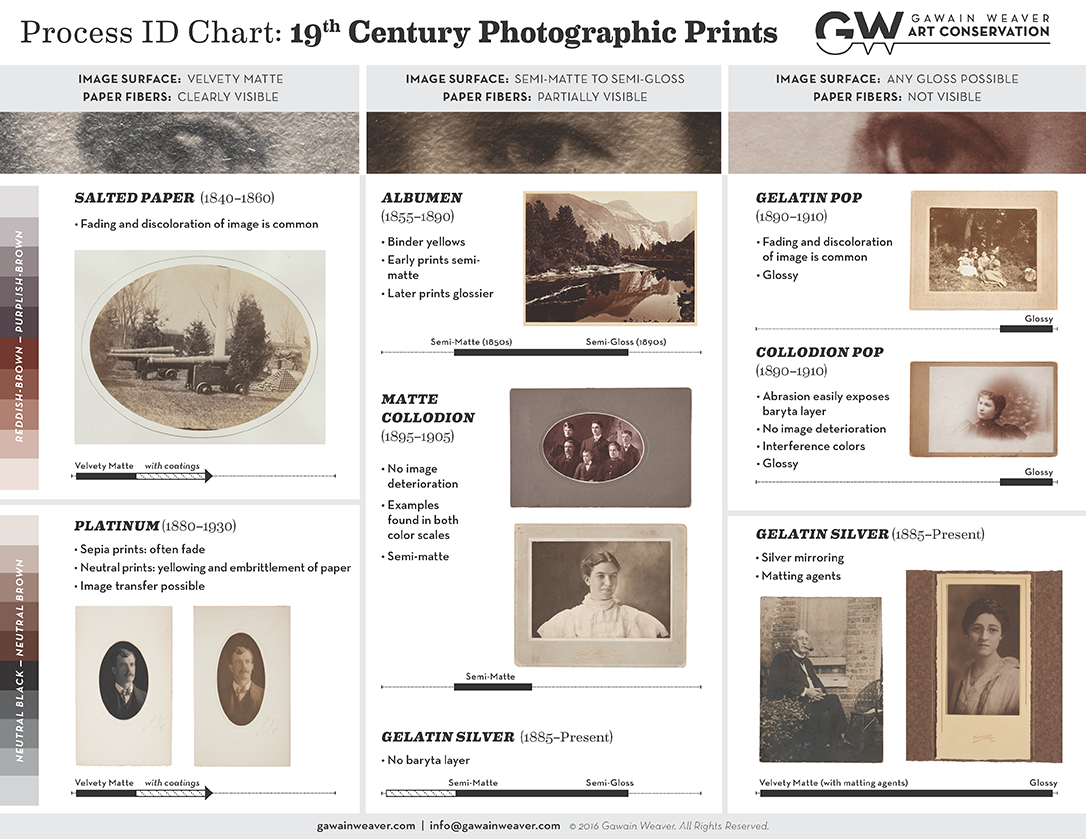 Stay Current with Events and Trends
Every few months (at the very most) we send out an e-mail to our clients and any one else who is interested, containing updates on workshops, photographic sample sets, and other items of interest to photograph collectors, archivists, and conservators. See subscription info to the right.