News
Here you can find the latest news on our work, research and travels.
May 30, 2010
Iowa State University's Parks Library was the latest venue for my Care and ID of Photographs workshop from May 16-19, 2010. Hilary Seo, Head of Preservation at Iowa State University, invited me to teach there last month. The workshop was well attended by conservators, archivists, collectors, and preservation professionals. The weather was beautiful, and everything was green. The Ames campus is more like a park, abundant with grass and trees. It was also my first workshop in which participants received their own 60x handheld microscopes (LED lights and all!). The workshop improves just a little bit every time, based on my experiences teaching and participant feedback. Dennis Wendell from the Ames Historical Society attended the workshop, and brought some wonderful photographs for all of us to see. He wrote to me a few days after the workshop:
I knew there was more than just identifying CDVs, cabinet cards, Ambrotypes and tintypes. Your four-day workshop was absolutely terrific! I was finally able to understand the various photo processes due to your impressive depth of knowledge, effective ability to convey complex information, hands-on access to a large collection of examples and the incredible images incorporated into your PowerPoint. This was the very first time I've seen photos under a microscope, and was blown away, particularly by the projection computer microscope. It's very easy to become addicted to the fascinating history of photography. The identification sessions were extremely valuable in that they made us think about all the options, document what we saw and explain our conclusion. As in life itself, one particular specimen may not fit the pattern. I commend you for patiently explaining the extremely complex details of color photography.
It was a wonderful group of students in Ames, and I had a pleasure teaching (and learning) there. Every time I look at photographs, I learn something new, and I love this process of looking, discovering, teaching. It makes every workshop completely new.

April 02, 2010
Gawain gave a talk on April 1st at Gallery 291 in San Francisco (291 Geary St). Gallerist Ed Carey graciously hosted the event. There were a lot of questions particularly about inkjet stability. Even in the 1 ½ hour talk though, there was little time to cover the topic in any detail, so a series of gallery talks on photograph conservation and preservation is being planned. We'll post details here when they know them. Also, Ed Carey will announce it via his mailing list. Gallery 291 often shows work printed in various "alternative" photographic processes, such as platinum or gum. He had a show of Jim Marshall's platinum prints in 2009, and has a show of cyanotype/gum combination prints by Brian Taylor coming up in May/June.

March 23, 2010
The 2010 Care and ID of Photographs workshops are off to a good start with workshops at UCLA and the Center for Creative Photography. Improvements are underway based upon these first workshops. The workshop notebooks will be printed in color from now on, and a small 60x handheld microscope will be given to every participant to keep. The expense of color printing will raise the workshop price slightly, but surveyed participants were unanimous in their approval of this change. We think you'll find it worth every penny.
Thank you for a jam packed & fascinating, not to mention useful, workshop!
--Mary Anne Redding, Curator of Photography, New Mexico History Museum
Can't thank you enough, Gawain! Your knowledge, and the presentation of it, far exceeded expectations.
--Jean Marie Smart, Visual Resources Curator, University of Arizona
September 30, 2009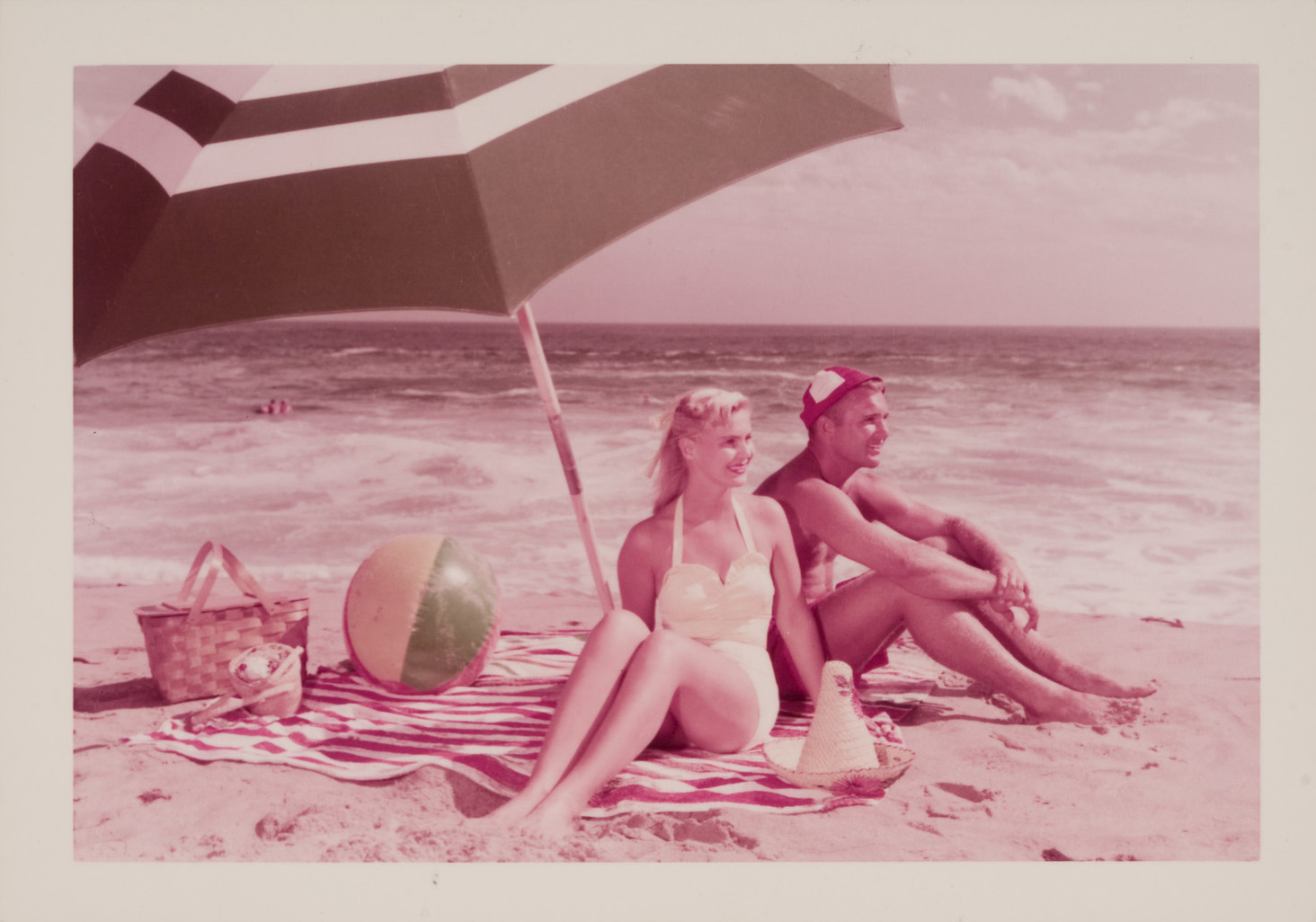 Color Print Research Now Available Online…."Chromogenic Characterization: A Study of Kodak Color Prints, 1942-2008" is now available on the NOTES ON PHOTOGRAPHS website developed at George Eastman House.
To access the site visit www.notesonphotographs.org
This research, conducted by Zach Long and myself, is an in-depth study of the characteristics of Kodacolor and Ektacolor prints from their introduction in 1942 until the present, and can be useful for the dating of color prints, and for anyone looking to understand more about the physical characteristics of this ubiquitous 20th century photographic process. The article includes high-resolution color images of print cross-sections and dye clouds. From the article page there is a link to a discussion page where comments and exchange of ideas are highly encouraged. Although you can view the article without being a registered user, I highly recommend that you sign up (for free) as a user, and become an active participant in the NOTES ON PHOTOGRAPHS online resource.
September 25, 2009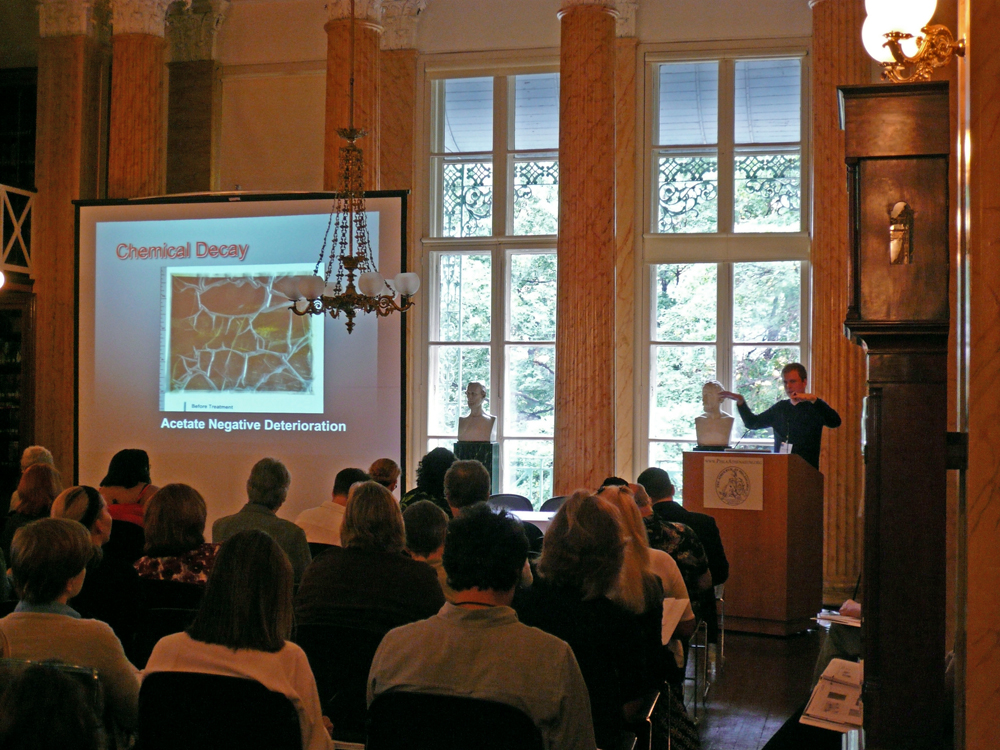 I recently returned from Philadelphia where I spoke about the deterioration of photographs and the history and technology of color photography and digital prints at "Focusing on Photographs" at the Athenaeum. This 2-day workshop was presented by the Conservation Center for Art and Historic Artifacts (CCAHA), and was taught by myself and three east coast photograph conservators. With nearly 100 attendees and a lot of subject matter to cover, the four of us and the rest of the CCAHA staff were very busy! They will be holding this very reasonably priced 2-day workshop in the Washington D.C. area at some point in the near future. Keep an eye out for it if you're interested, and I'll post information on my workshops page when I know more.

June 03, 2009
Our new studio in downtown San Rafael, California gives us a central location in the Bay Area, where we can visit clients and they can visit us with ease. We look forward to seeing you there.
March 29, 2009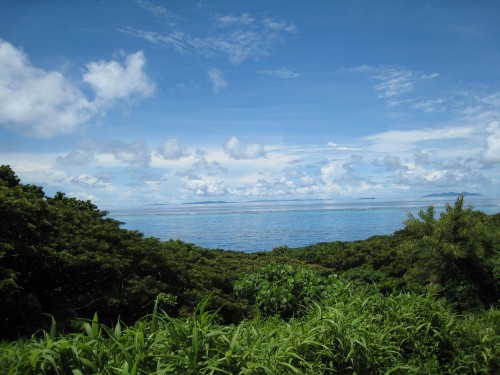 Please excuse my absence from the office in March. I have just returned from a 3-week trip to a private island in Fiji (I highly recommend it!). During this time I completed an environmental survey for a collection of art and other artifacts, as there was concern about the long-term effect of the hot and humid climate in both air-conditioned and other buildings with only ventilation or circulating fans.
The usual priorities of keeping the environment cool and dry still applied, but in a very different way! Success in the tropics is measured largely by the ability to keep artifacts mold-free, while the milder aging caused by slightly elevated temperatures or by a relative humidity between 50 and 65% are simply accepted as a consequence of the tropical climate.
Jim Reilly of IPI is often quoted as saying that "Geography is preservation," and after examining thousands of objects in a tropical environment this month, I couldn't agree more.
January 25, 2009
I gave a talk with my colleague Zach Long at the Photographic Materials Group Winter Meeting at the Center for Creative Photography in Tucson, AZ. It was the first public presentation of research Zach and I did together at the Image Permanence Institute in the fall of 2008.
We will be publishing this work in the future, in the meantime, a reference sheet "Ektacolor Paper Backprint Chronology" is available HERE. This is the most comprehensive listing of manufacturer backprints and their dates of use on Kodak color prints, and it will continue to improve over time. If you see something missing, please let us know!
While in Tucson, I also assisted with the Photographic Material Group's first Angels Project. A group of about 20 conservators and conservation students came together for one day at the Arizona Historical Society. We spent a very busy day sorting acetate and nitrate negatives and packaging them for cold storage.
August 30, 2008
Just prior to my move back to Northern California, I came to San Francisco with Ryan Boatright from the Image Permanence Institute where I chaired a session at the annual meeting of the Society of American Archivists.