News from January 2020
Here's an archive of news from January 2020.

January 22, 2020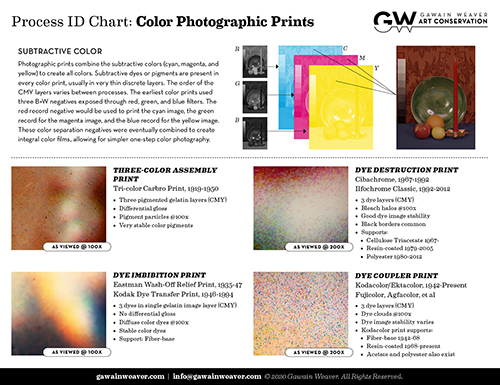 We're very excited to announce the latest installment in our series of Process ID Charts! The Color Photographic Prints Process ID Chart is now available for free download on our Process ID Resources page.
January 21, 2020
Registration is now open for the Spring session of the Care and Identifications of Photographs online course. This is a 7-week online version of the 4-day intensive workshop Gawain has taught at various locations throughout the country over the past decade.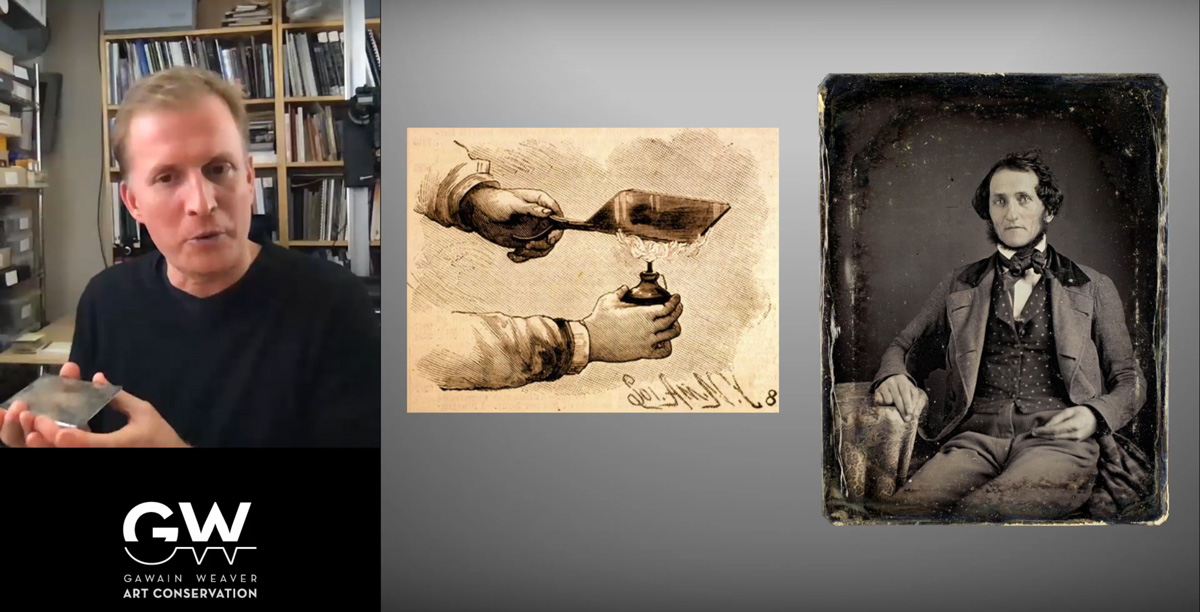 What: Care and Identification of Photographs, ONLINE
When: March 30 - May 17, 2020
Where: Online
Who: archivists, curators, collections managers, collectors and YOU! No experience necessary!