News from April 2013
Here's an archive of news from April 2013.
April 10, 2013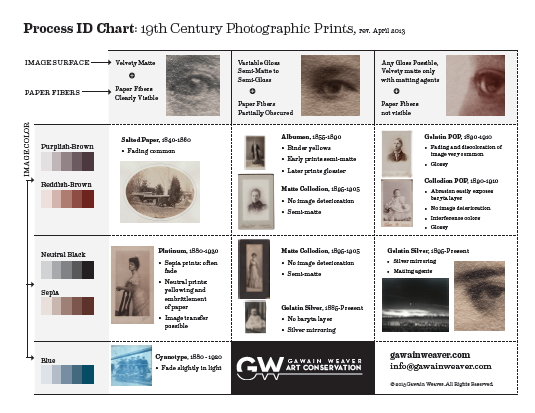 We will be releasing the first version of our new 19th Century Photographic Print Process ID chart in the near future. The link for a PDF version of the chart will go out via our newsletter as soon as we have finalized the design. You can sign-up here for the newsletter. Process ID charts dealing with other categories of photographic materials such as photomechanical, digital, and color will be released as they are ready.