News from September 2011
Here's an archive of news from September 2011.
September 01, 2011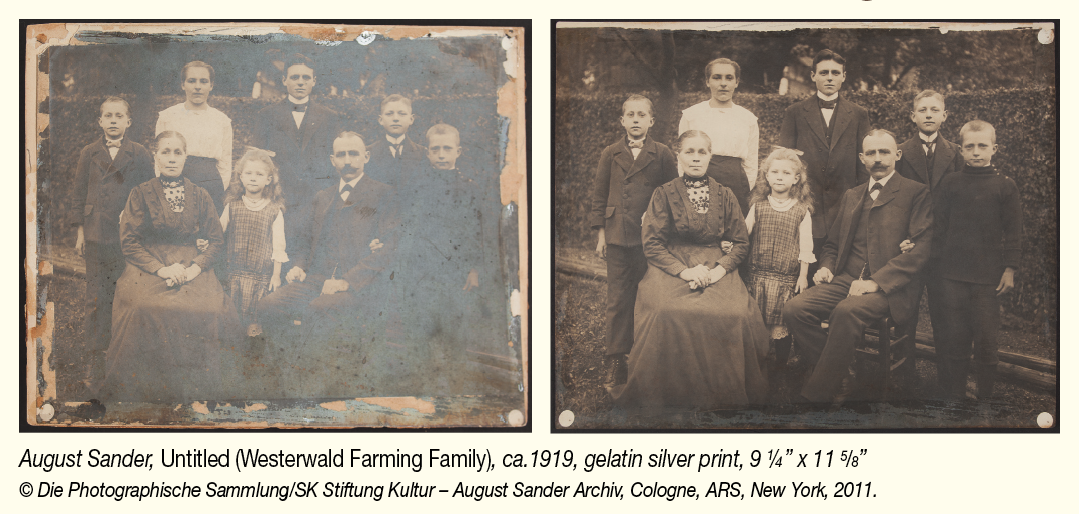 This gelatin silver print by German portrait photographer August Sander was featured in our ad in the Sept/Oct 2011 issue of Photograph magazine. The surface of the print was cleaned, tapes and adhesives were removed, and the missing upper left corner was filled and toned so that it does not detract from the viewing of the image overall. More details and the full ad after the jump.