News from November 2010
Here's an archive of news from November 2010.
November 14, 2010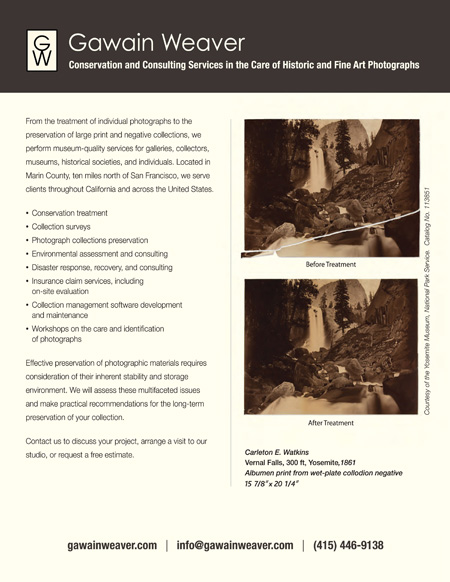 The annual SF Camerawork benefit auction took place on November 13th this year, with an ad for Gawain Weaver conservation services on the back cover. In addition to classic images and work by well-established photographers, there were many Bay Area photographers represented, such as Ben Nixon (Shasta National Forest, gelatin silver print from wet collodion negative) and Chris McCaw (gelatin silver print from his sunburned series).